Tech
Latest Xiaomi Wireless Gaming Controller Worth $29
Xiaomi Wireless Gaming Controller
Latest Xiaomi Wireless Gaming Controller Worth $29- Hello, Everyone! I hope you all will be doing great. Welcome to our website. Here you will find detailed information on everything that you need including scholarships, internships, jobs, application documents, visa guidance, entertainment, sports, technology, university acceptance rates, education loans, and news. So, If you need any kind of information about any of these categories, press the bell icon for all the latest updates.
Today I am here with another interesting and exciting blog for you all. So, let's get started without wasting any time. Are you looking for some details regarding the new launch of Xiaomi in 2023? Or want to know about the most recently launched Xiaomi Wireless Gaming Controller? Then, you are in the right place now. In this blog, I will explain everything regarding the latest Xiaomi Wireless Gaming Controller worth $29. So, stay connected with me for all details about it.
Xiaomi has recently launched a new gaming controller that will offer both wired and wireless connectivity. Moreover, it is necessarily a simplified version of the previously launched GamePad Elite Edition, which included somatosensory support.
Read more: Top Mobile Internet Providers in Pakistan 2023
Read more: Joker 2 Film Release Date, Cast, Trailer
Xiaomi Wireless Gaming Controller Worth $29:
This new game controller by Xiaomi is compatible with both Android as well as Windows operating systems. Moreover, no additional software or apps are required for this latest wireless gaming controller.
Xiaomi Wireless Gaming Controller supports three forms of connections including a wireless receiver (a Wi-Fi adapter is included in it), Bluetooth, and the third one is data cable. Furthermore, it can also be used to play non-handle-operated gadgets through the Xiaomi Game Center's mapping function.
Design of Xiaomi Wireless Gaming Controller:
As far as the design of the Xiaomi Wireless Gaming Controller is concerned, it has been designed to be compatible with a wide variety of devices, including Windows computers, Android smart TVs, mobile phones, and tablets. This game controller is compatible with a variety of cloud gaming platforms, including Steam, Xiaomi cloud games, Tencent Start, Netease cloud games, and others.
Now, let's have some discussion on the features of this game controller. The Xiaomi wireless gaming controller includes a big joystick and a Hall linear trigger button, which reproduces in-game effects such as acceleration, braking, and shooting in various titles.
See more: Amazing Offer! Nokia 6600 5G Ultra Launch Date in Pakistan, Price, Detailed Specifications
Xiaomi wireless gaming controller also has a built-in 6-axis gyroscope for somatosensory control and an ergonomic button layout to lessen wrist strain during long gaming sessions. Moreover, the Xiaomi Wireless Gaming Controller has a rechargeable lithium battery that lasts for 20 hours which is the ideal battery time. The users can charge their battery while using the controller in the wired connection mode. In addition, it supports dual-handle connection on Windows computers and smart TVs for two-player game mode as well.
Cost of Xiaomi Wireless Gaming Controller:
The audience is very curious to know the cost of this latest game controller by Xiaomi. So, here I am with its price details. Xiaomi game controller costs only $29 in China, however, it is a little bit uncertain whether it will be released on the worldwide market or not. So, we all have to wait for the official announcement of this latest game controller.
Read more: iPhone 15 Ultra Release Date, Features, Price in Pakistan, Design, Specifications
Read more: Android 14: Features, Preview, Beta Update Download, New Updates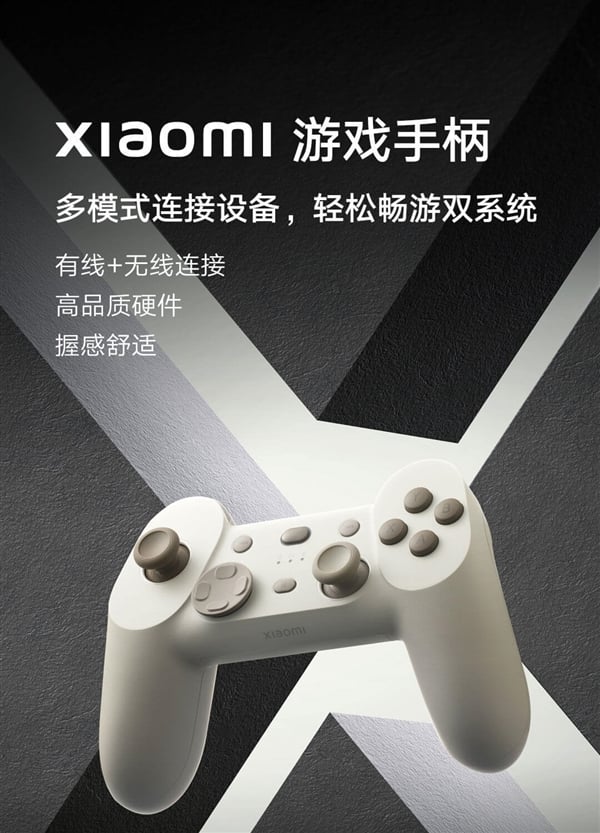 It is confirmed that Buyers in Pakistan will surely have to import the Xiaomi gaming controller, which is currently available on the company's Youpin crowdfunding platform.
See more: Get the Best Babar Azam's T20 Records Highlights
See more: iPhone SE 4 Release Date, Price in Pakistan, Detailed Specifications
Concluding Words:
I have tried to provide all the details in this blog regarding the Xiaomi Wireless Gaming Controller. I have also provided its design, features, and its cost details as well. Dear technology lovers, If you want to know more about many other technological things, do let me know in the comment section.
Please visit our official website for detailed information about many other technological updates. Still, If you have any queries in your mind, you can ask us in the comment section.
Thank you for reading my blog, dear readers! If you like it, do share it with others as well.
Best wishes to you all.